Summary: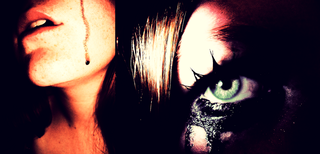 He was a secret never told.
I didn't know I loved him till it was too late.
It amazes me how he changed in an instant.
It was the moment he ditched me for a girl.
I loved the way he made me feel.
Yet now, I hate him for it.
Categories:
Characters:
Chaz Somers
,
Justin Bieber
,
Original Character (female)
,
Ryan Butler
Genre:
Angst
,
Drama
,
Friendship
,
Hurt/Comfort
,
Romance
,
Tragedy
Length:
Multi-Chapter
Tags:
death
,
friend
,
hurt/comfort
,
lost love
,
love/hate
,
school
,
songfic
Warnings:
Alcohol Abuse
,
Death
,
Drug Abuse
,
Eating Disorder
,
Emotional Abuse
,
Sexuality
,
Graphic Violence
,
Language
,
Physical Abuse
,
Self-Harm
,
Sexual Abuse
,
Suicide
Series:
None
Chapters:
3
Table of Contents
Completed:
No
Word count:
1191
Read Count:
15655